Online Booking Service
We offer online booking for existing clients to book appointments with:
Registered Massage Therapists:
Note: All Chiropractic Visits will continue to be booked exclusively in person or by phone due to the personalized blend of services and treatments required.
If you would like to have an initial consultation with any of these Practitioners please call 613 731-5775 so our experienced staff can help you immediately.
Click to continue to our online portal: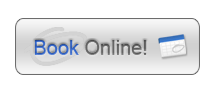 More Information about the Online Service
A credit card is not required. You will still pay at the end of your session. You will also need an email address to register on this system and we will send you an appointment reminder 24 hours before your appointment. Should you need to cancel, you may do so online or simply call our office and we'll remove the appointment for you.
We welcome feedback and look forward to serving you soon!
Alta Vista Chiropractic and Massage Clinic Team.